Experience. Quality. Capacity.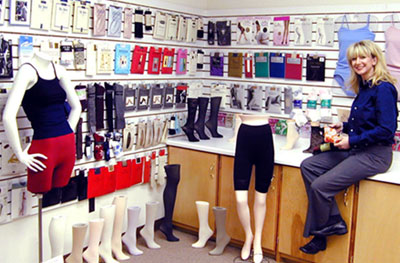 Our experience comes from manufacturing ever-evolving forms of Legwear since 1909…but our consistent high quality is achieved by maintaining strict standards for every garment we produce. We continuously meet or exceed the highest industry and customer standards. Current production capability exceeds 36,000 dozen pairs of hosiery per week, and 96,000 pieces of seamless garments per week. Our combination of manufacturing and international sourcing enables us to bring the best quality and value to our customers!
Marketing Savvy
Our Marketing and Design teams provide creative leadership...assisting in development of new product ideas and enhancements from concept to completion. Market research, fashion forecasting, design direction, packaging and POS...we are always out in the market, assessing current trends, and identifying new ones... and working to translate them into profitable sales numbers for our retail partners!
People & Facilities
Our entire team is a community of talented, skilled and motivated people, who are our most important asset. Our manufacturing facilities reflect our commitment to health and safety...each plant operates under stringent clean air standards using modern equipment that is continuously monitored and upgraded. At Acme-McCrary, one of our priorities has always been the well-being of our people, as well as our business. We boast not only a clean, safe work environment, but also one of the earliest onsite corporate recreational facilities in the country...with a heated pool, exercise equipment, and fitness classes available to all employees and their families.
Customer Service
Our primary focus is our valued customers and trading partners! We are proud of our successful long term trading partnerships with many of the world's major retailers. Offering inventory management, and currently operating with EDI and QR, we constantly work toward new efficiencies and technologies to integrate our services with your business, and increase our mutual profitability. Alignment of our manufacturing process with our computerized distribution center helps assure timely shipping of quality products.